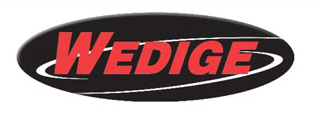 Heavy Duty AC Service
If you have construction equipment, farm equipment, over the road trucks, or any other heavy duty type machnery needing air conditioning service, then you have found the right place. Wedige Radiator and AC Inc. has spent many years servicing the air conditioning systems on these vehicles.

Under the guidance of Steve Wedige, the company has set up a service truck to go onsite and solve customer problems. We understand down time and mandated regulations can cost your company time and money. Whether it is a Scrapper, A Dozer, Logging Equipment, or even a Combine, Wedige has seen it all. Call us today at 800-321-7237.

Click On The Logo Below To Learn About The Benefits Of Diesel Particulate Filter Cleaning

Testimonials
Terry W.
I am writing to thank you for the excellent service I received last Friday! I came to Elkhorn for a weekend get-away with dear friends and had car trouble on the way. My friend Connie called in the morning, you offered us to bring it in and you would look at it. When we arrived it was clear you were already very busy, but we went off on our Lake Geneva boat tour, enjoyed the day, and were able to pick up the car all repaired by the end of the day. I truly appreciate the peace of mind and EXCELLENT service I received!!! Thank you!
view all reviews